We are open. God is here!
Sunday 10am & 6pm
wednesday 7:30 pm
​
for the
glory of god...
for the souls of men
It is our desire that in learning more about Calvary Apostolic Church and how we strive to be more like Jesus Christ, you will draw closer to a deeper knowledge of His love and grace.
​
We are an Apostolic church. We welcome people from all walks of life and all cultures. A church which offers a relationship with God through Jesus Christ, beginning with salvation and then a newness of life, which can only come through the power of God. A church where love abounds and is shared in our community, our nation and around the world by reaching out to the poor, the fatherless, the widows, the destitute and the oppressed.

We are passionate about the Word of God and are hungry to know Him more. A congregation whose heart is set upon true, Christ-centered worship; burdened to pray and seek the heart and mind of God.

Let God speak to your life today. His thoughts towards you are merciful and strong enough to build upon. He cares for you and understands where you are!
​
​
​
Psalm 122 (KJV)
1 I was glad when they said unto me, Let us go into the house of the Lord.
2 Our feet shall stand within thy gates, O Jerusalem.
3 Jerusalem is builded as a city that is compact together:
4 Whither the tribes go up, the tribes of the Lord, unto the testimony of Israel, to give thanks unto the name of the Lord.
5 For there are set thrones of judgment, the thrones of the house of David.
6 Pray for the peace of Jerusalem: they shall prosper that love thee.
7 Peace be within thy walls, and prosperity within thy palaces.
8 For my brethren and companions' sakes, I will now say, Peace be within thee.
9 Because of the house of the Lord our God I will seek thy good.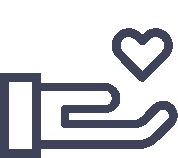 He that hath pity upon the poor lendeth unto the Lord; and that which he hath given will he pay him again.